COVID-19 : Seven Opportunities to Emerge from Current Pandemic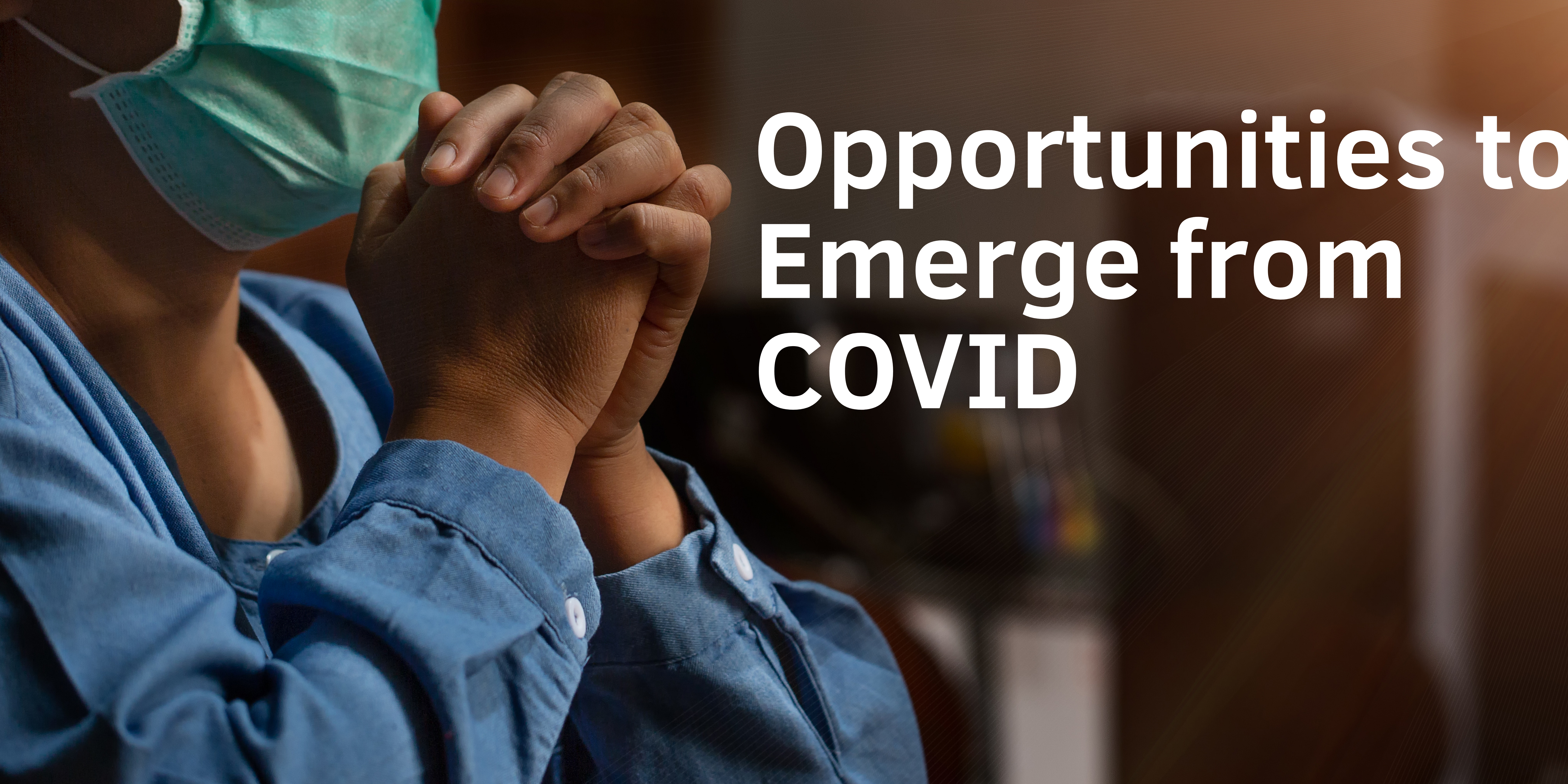 The coronavirus pandemic has several negative aspects. People are falling ill and dying worldwide, schools are closing, healthcare systems are overwhelmed, employees are losing their jobs, businesses are failing, stock markets are crashing, and countries are forced to spend money. Billion dollars for aid packages and medical aid. Covid19 is a significant stressor for everyone, either directly affected or not, upsetting our psyche and causing anxiety and uncertainty.
Communities can emerge from more critical, resilient, and equal economies thanks to COVID19. The pandemic has created a sense of urgency, enhanced teamwork, and expanded community funding opportunities to make meaningful improvements. Economic developers and government officials can use this opportunity to address systemic flaws that have previously impeded financial performance. As we focus on urgent solutions, strategic action is also essential to ensure a better future.
All of this has benefits, no matter how bad or terrible it is. When I say opportunity, I refer to the range of options available to most people affected by the crisis. At least seven of them are present in the current situation:
1. More time: In today's overheated economy, time is often considered the most precious and finite resource that we can't find. We have. Because we have filled our week with social gatherings and entertainment, like going to the theater, birthday parties, movies, restaurants, gyms, music festivals, etc., Covid19 like why. Suddenly, everything is canceled or banned, giving us considerable extra time. Despite everything, life goes on. This shows how simple it is to free up our schedule. Obviously, this doesn't apply to the healthcare industry or other vital sectors, but it does apply to the vast majority of different sectors. We have the choice to spend that time doing something else or, better yet, doing nothing and enjoying our free time.
2. Small businesses: Although businesses suffer losses, few thrive during a pandemic.
Cleaning Services: It is not surprising that professional cleaning services to disinfect offices, restaurants, and homes are in high demand due to widespread fear of the coronavirus.
Delivery services: Professional delivery companies have stepped up to ensure supplies can be delivered to homes and businesses. Many consumers are reluctant to leave their homes or be taken by state governments. The state encourages shelter in place amid the coronavirus outbreak.
Grocery stores: More and more families are shopping and eating at home because the general public practices "social distancing," Many restaurants are closing their dining rooms. As a result, both large and small grocery stores have seen increased customer demand.
Mask manufacturers: Although the demand for mask production was not high at the beginning of 2020, it became a popular choice for new entrepreneurs a few months later. People worldwide are looking for high-quality (and sometimes creative) masks to protect themselves and others.
3. Rethinking Your Place: The disruption to our daily lives caused by the coronavirus allows us to reflect and review what we do, how we do it, and why we do it. What we took for granted is no longer possible. In addition, many people have been forced to adapt to their work habits and work from home rather than in the office. This is a great time to rethink and change our habits and routines.
4. Safer atmosphere: The virus has caused a complete shutdown or a significant reduction in industrial activity. Factories have closed or are operating at a fraction of capacity, road and air traffic has plummeted, and a lack of tourism has left the streets of crowded cities empty. While this is terrible news for most people, especially those working in affected industries, it is good news for the environment. Covid19 reduces greenhouse gas emissions and other harmful substances to the air, water, and soil.
5. More productive meetings: We had to rethink our handling arrangements due to the current difficult situation. Many meetings are canceled because meeting people is no longer legal in many countries. And when they do, they're often virtual and brief.
As a result, it offers an excellent opportunity to tackle one of the most troubling aspects of organizational life. This technology has been available and evolving for a few years, but the coronavirus has created an urgent need for it.
6. Teach people to be grateful: Personally, I spent most of the course indulging in great books and videos and sometimes drawing and painting, reminding myself that I'm lucky. How lucky I am to be able to do that. Above all, this period has taught me to be grateful, empathetic, and aware of the need to respect and preserve our relationships with friends and family.
7. Innovation and speed: Covid19 proves that things can change with a strong enough stimulus. As a result, surprising breakthroughs are emerging. Restaurants, for example, are switching to delivery mode since they are unable to open their doors. And, suddenly, schools are doing a lot of their teaching and even part of their assessment online. This opens up the possibility of developing technologies that can be sustained when the crisis has passed. It can also assist in maintaining the existing speed and innovation mode later.
Conclusion
The Covid19 crisis has a significant dark aspect once again. However, as these seven opportunities demonstrate, there are benefits too. Because the Seven Opportunities require a fundamental change in how we think about the world, seizing them can take longer. From this perspective, if we continue to see the bright side of life, the longer the crisis lingers, the more excellent the opportunity and opportunity to actually change our ingrained habits and beliefs.