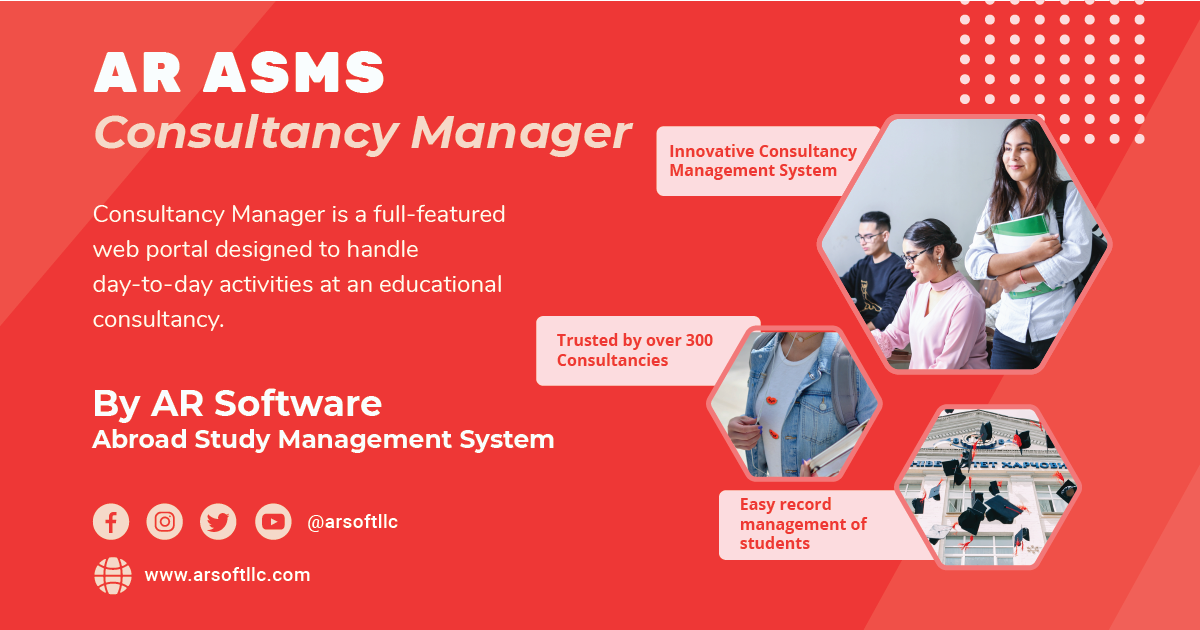 How can AR ASMS help your business?
AR ASMS has out-of-the-box features for education consultants and agencies and it was built with the needs and requirements of the users in mind. The platform has gone through thousands of development iterations with feedback from hundreds of education agencies to create a perfect and seamless experience.
Tracking and Data Association
Keeps track of all your leads, applicants and applications and associates your data with courses, colleges, universities and countries.
SMS and Email Integrations
Faciliated with SMS and Email integration including automated tasks with email and push notifications
Multi Role and Multi User System with Easy Data Organization
Provides multi-role multi-user system for granular access to your users. Powerful sorting, filtering and other features for easy organization of your data
Profile Page and To-Do Lists
Provides rich profile pages for each applicant and lead with document uploading, commenting and appointment booking. You can also assign each other tasks with customized to-do lists