What would technology be like in 20 years?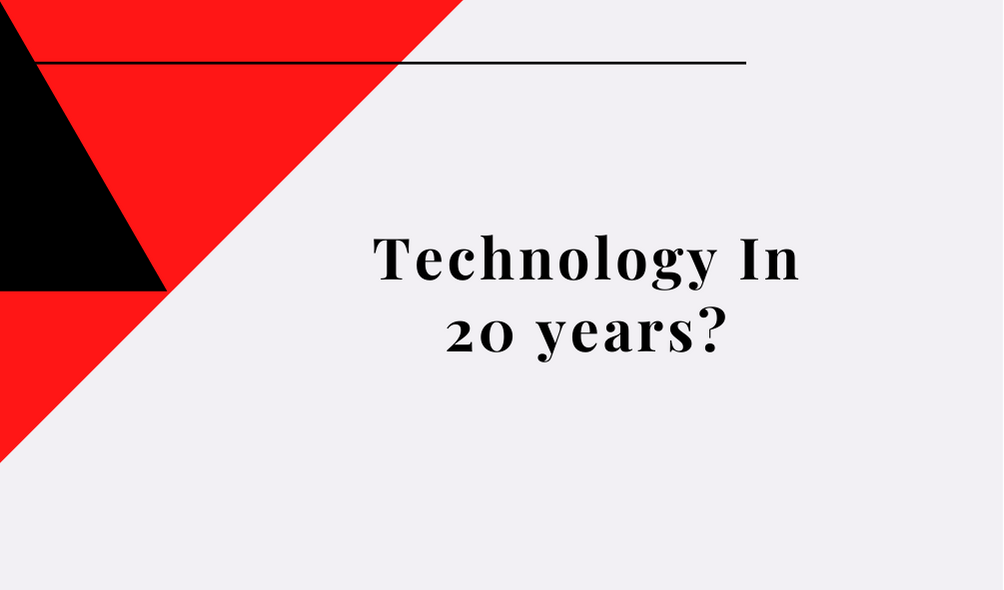 ---
Technology has already seen significant modifications and developments in the past decades. The impact of technological advancements is more likely to expand human experience and skills during the next two decades. The ability to address issues such as climate change, low productivity growth, and aging is growing. Global competition for the main elements of technology dominance, market, and contribution to global supply chains will intensify over the next 20 years.
Humans and robots will coexist as technology advances. Robotics will become an integral part of our lives as technology advances. Work will no longer be limited to typical hours in the future, as robots will take over. In addition, the race to attract and keep the finest employees is expected to heat up, making talent, flexibility, and empowerment the next battleground. Our approach to healthcare will transition from reactive to proactive in the near future. Healthcare providers will be able to track a patient's mental state and identify mental issues in real-time thanks to body sensors and emotion sensors.
The agricultural sector has already seen rapid technical advancements over the years. And, with new technologies, the way we consume and produce food, an agricultural revolution is expected. However, it will be sparked by the world's growing population, which poses a threat to long-term food production. Agriculture will be completely embraced within the next two decades, with a greater understanding of supply and demand. The efficiency and production of robotic farmers will skyrocket. Farmers will trade data more than they will produce. Regions will see an increase in high-skilled robotics and AI jobs. Over the course of this time, the agriculture industry will have undergone the most substantial digital change of any industry.
There will be a global transition to renewable energy during the next 20 years. Increased investment in renewable energy technology and its lower cost and changes in government policy will help achieve this. This transformation will be felt across society, with energy consumption and environmental sustainability becoming essential factors in every decision made by individuals and organizations. With charging stations becoming more prevalent than gas stations, we will witness major growth in the number of electric vehicles on the road; this trend will be aided by technology that allows an electric vehicle to be fully charged in less than 10 minutes. People will have more control over their energy usage and experience.
What's next?
While rapid technological advancements and the increasing integration of technology into our daily lives have the potential to improve society, there will unavoidably be a divide between those who benefit from these changes and those who are left behind. This will promote economic, social, and personal divides, which are often based on people's socioeconomic standing. We run the risk of marginalizing particular groups. Those with little or no digital access, for example, will be left out if healthcare is increasingly supplied digitally — through virtual doctor's appointments.
AI will grow at an exponential rate, demonstrating its boundless potential in areas that we currently consider to be technology-free. One of these areas could be art, with AI allowing machines to develop and make better works than humans. Without the use of human performers, blockbuster films might be authored by AI and produced using CGI. AI can "learn" what makes a good script and what doesn't, and then utilize that knowledge to write one from the ground up. AI's capabilities in this area are currently restricted, but advancements are on the way. Biometric data will be able to be thrown into the mix, which will be used to personalize the film to an individual's interests, mood, and, ultimately, how they want to feel after seeing it. AI will choose the film's genre, plot, music, and ending depending on each individual's desires using sensors inside and on the body.
Commercial flights will become accessible for those willing to pay in the next two decades, resulting in an increase in "space tourism." The changing nature of work ethics and values, as well as an aging population, will demand continuous learning. This progress will most likely result in a longer lifetime, more leisure, more equitable economic and power allocations, and an overall improvement in human beings.